iPhone trust confirmation
In order to successfully connect iPhone to MOBILedit trust confirmation is required.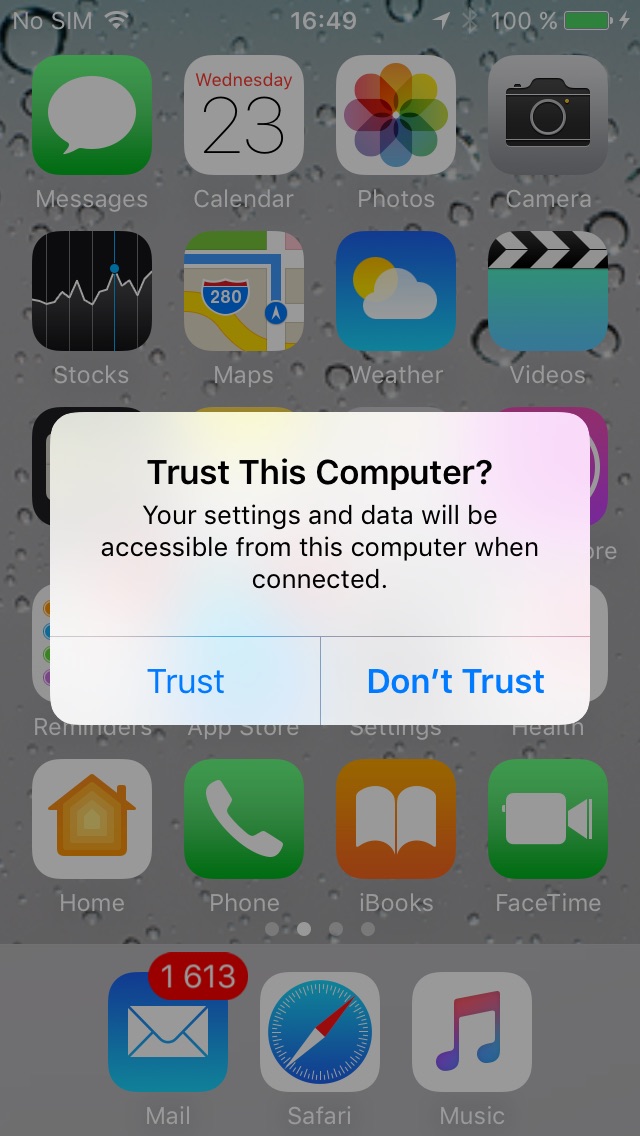 Related Articles

Connecting an iPhone

An iPhone can be connected by cable or via Wi-Fi. All iOS versions are supported. Download our printable instruction sheet here Connecting iPhone by USB cable Install correct Apple drivers if necessary Unlock the phone´s screen - use Lockdown method ...

iPhone restore

To restore your iPhone select the device you want to restore and click on Backup/Restore button Select Restore Now you can restore the backup you created with MOBILedit or the one you created using iTunes. You could also create a iTunes backup ...

iPhone backups

You can recover your lost iPhone contacts using MOBILedit. If you have already connected your phone to your computer and iTunes is installed, you can recover lost phone content with MOBILedit. Just install MOBILedit and you will see all your iTunes ...

Send SMS - iPhone

Unfortunately sending messages is not available for any Apple device using cable communication. iOS is a restricted system and this is a limitation by the manufacturer. However we have developed a solution which will allow you to send messages using ...

iPhone data recovery

Advanced iPhone Data Recovery MOBILedit is able to recover your data from a lost or damaged iPhone! Most iPhone users are using iTunes, especially for managing music. Almost all have connected their iPhone to iTunes at least once. Now, just log on to ...