To restore your iPhone select the device you want to restore and click on Backup/Restore button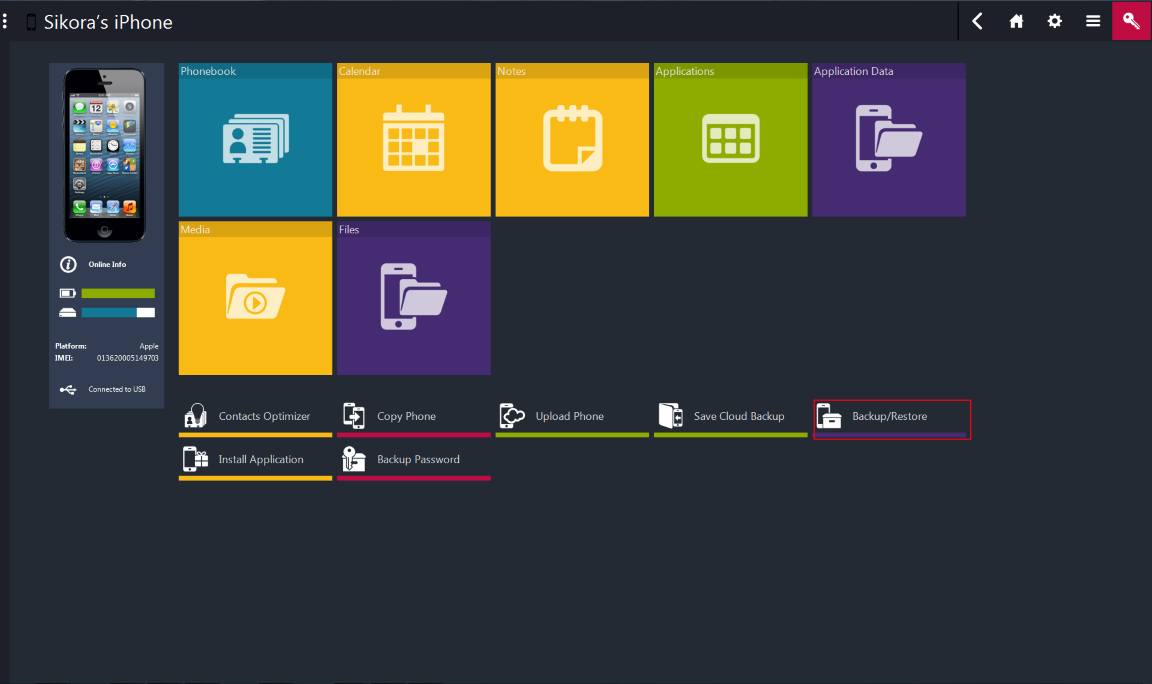 Select Restore
Now you can restore the backup you created with MOBILedit or the one you created using iTunes. You could also create a iTunes backup using MOBILedit. In case you want to restore iTunes backup (no matter how did you create it) select iTunes restore.
Now select the specific backup you want to restore. You can see the date when the backup has been created.


If you will be asked for password, fill in the password.



Reasons why you are not able to restore the phone?


1. Find My iPhone must be disabled before restoring.
2. You entered a wrong password.