In order to have successful phone connection the phones will require a few simple settings, and the proper drivers should also be installed which will allow the computer and phones to communicate with each other (if you have not installed the drivers already).
For step-by-step guidance on the process, click on the 'How to connect' icon with Phone Copier Express open.
You can also download our A4 printable instruction sheet in
English
,
Spanish
and
Portuguese
.
At the bottom of this article there are also a few links to help with connection depending on the model of your phone. If you do not have an iPhone or Android phone please click on the 'How to connect' icon in Phone Copier Express to find your phone model and get guidance on connection.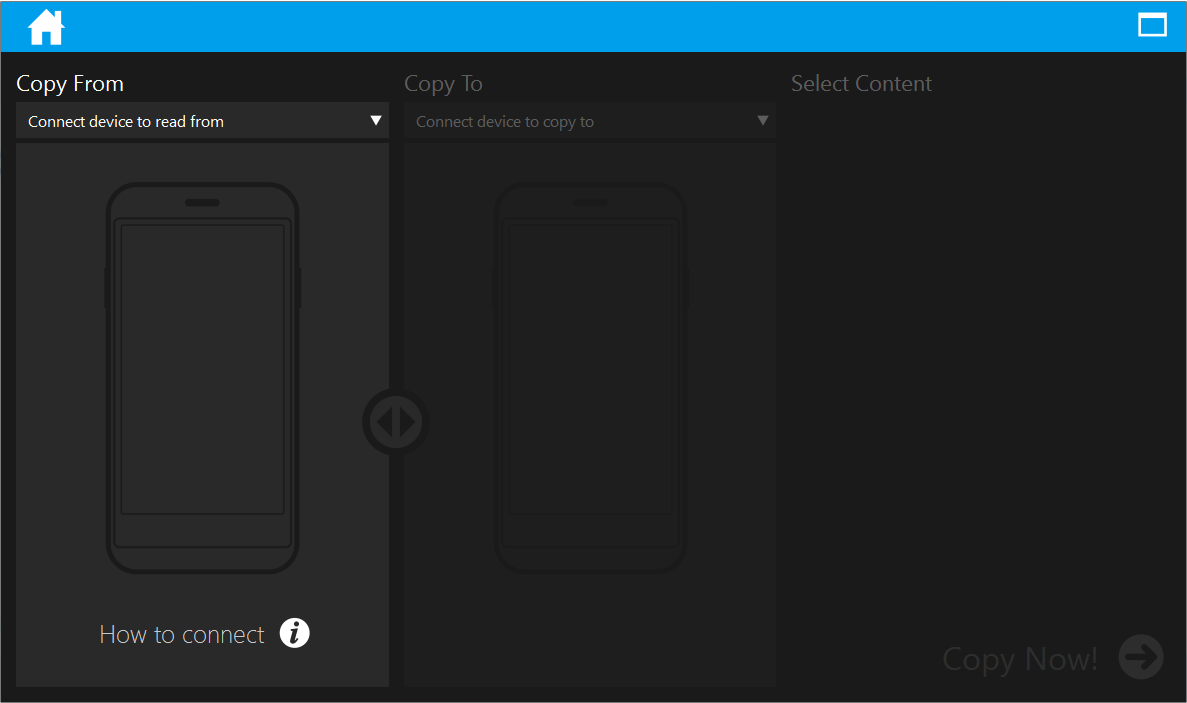 Get Drivers
How to connect
iPhone

How to connect
Android
To make Phone Copier Express software work in MDM solution AirWatch you have to set "Allow pairing with non-Configurator hosts".