After installation and activation you can start copying data from phone to phone
Once you click on "Tap here to get started" you will be taken to the connection page.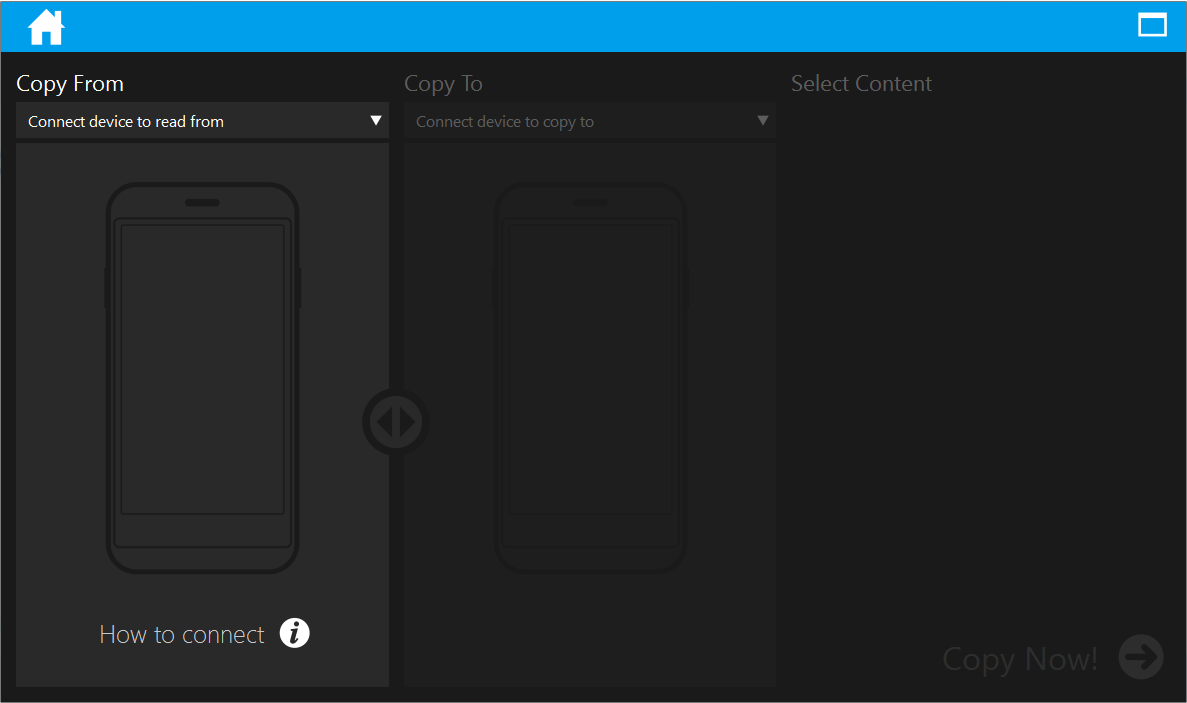 After a successful connection of both the source phone and the destination phone, you will be given the option to select the content you want to copy and transfer to the destination phone.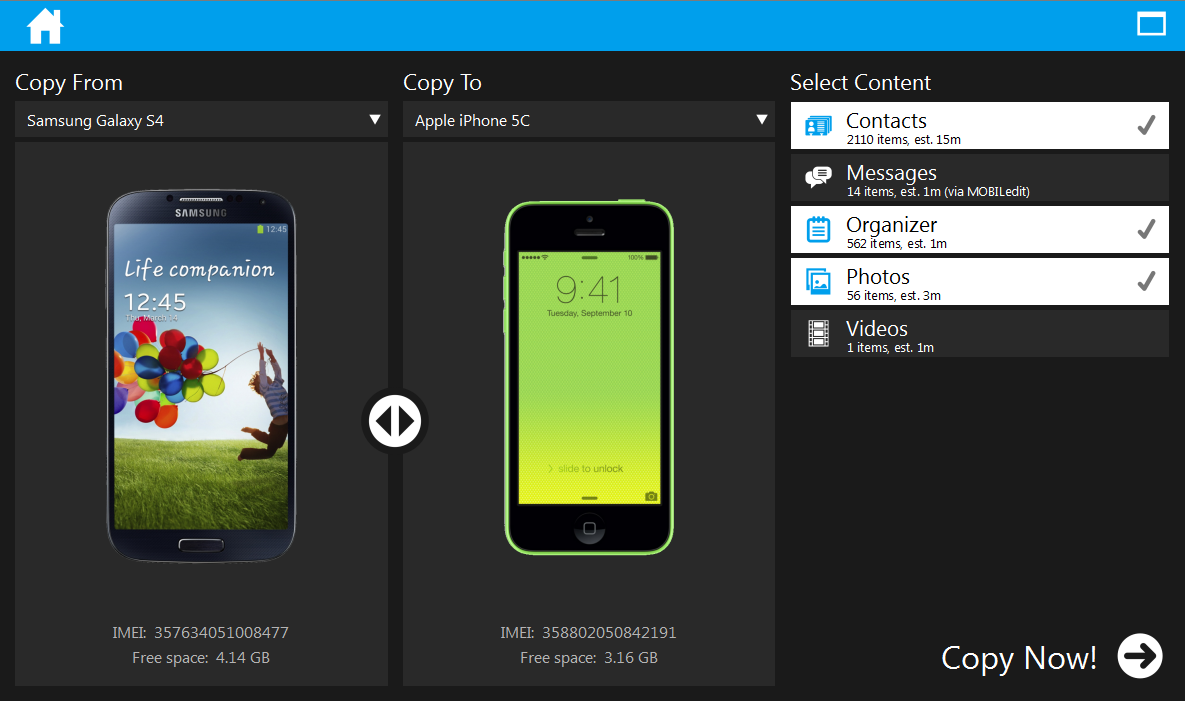 Please note that ONLY the destination phone needs to be activated within our software. Please make sure that you activate only the destination phone as it is necessary to write to the device. Once you activate a phone you cannot deactivate it; you would need to buy a new license if you activate the wrong phone.
After activation of the destination phone carefully follow the steps shown on the screen; by doing so all desired content should copied easily.