Phonebook allows you to browse, edit and create contacts in your phone. The feature is also equipped with a set of tools to make the work easier.
Phonebook appearances:
The majority of mobile phones nowadays support multi-item contacts. This means that there can be multiple contact information stored under a single contact name/label.
Contact may be viewed in compact or full view. Compact view displays the contact label (name) and the default number. Full view displays the label as well as all the contact items and the contact picture, if available. You can switch between the full and the compact mode by clicking the blue arrow in the upper right corner of the contact ticket. To change the view mode for the entire phonebook, use similar arrows in the upper right corner of the window, next to the column labels.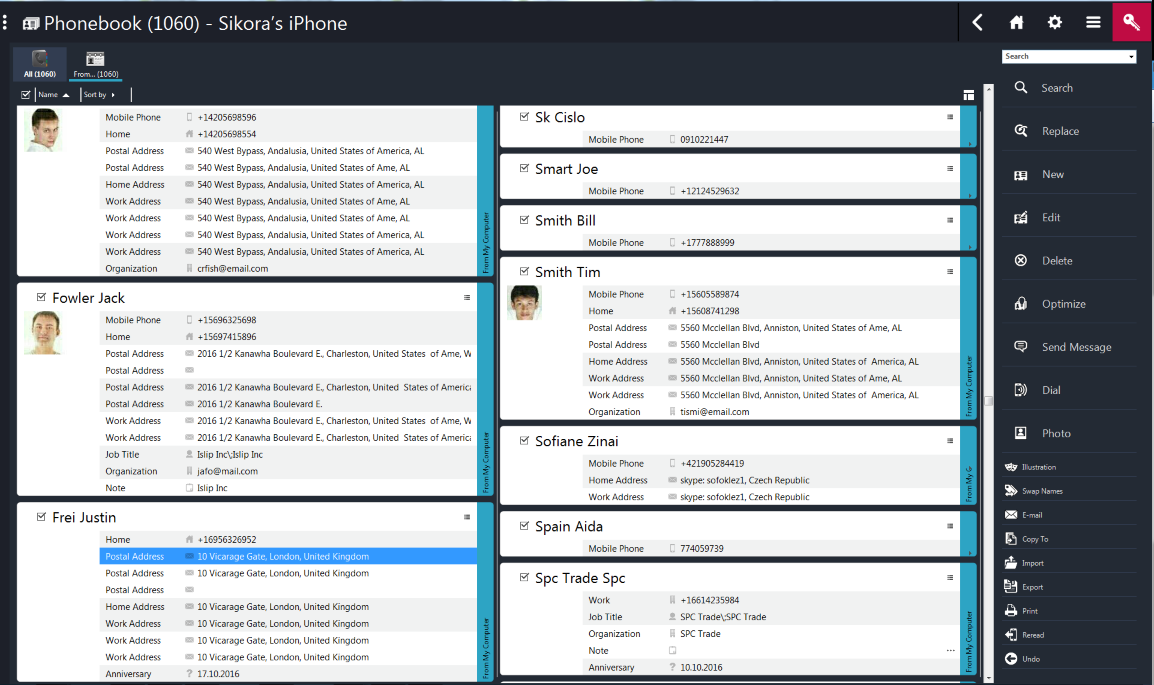 Contacts stored on the SIM card can be found within the the SIM card root.