Before beginning the cable connection process, please make sure:
The phone is switched on
Cable drivers are installed properly - download here
You have connected the cable to the phone and to the computer
The cable is compatible with the mobile device
Communication mode on the phone is set to "PC Suite", "Phone" or similar
NOT in "Mass storage", "Print" or "TV out" mode
Searching for the port: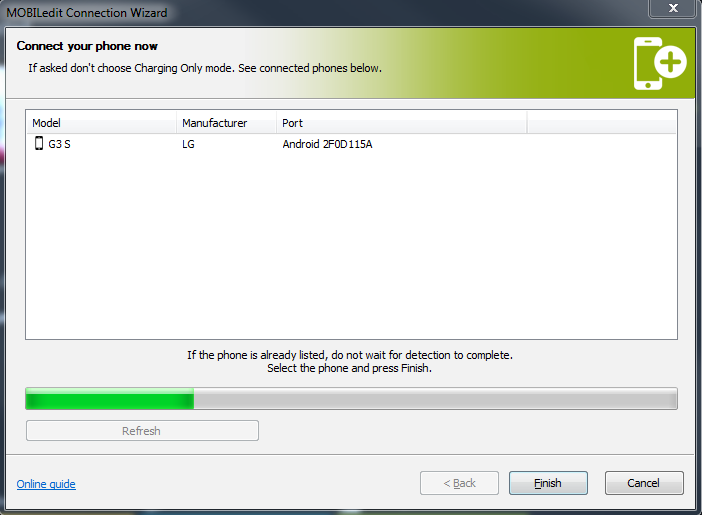 The detection process is virtually automatic. All you need to do is wait until the appropriate port appears. You can select the port and click the Finish button straight away without having to wait until the searching is over.
It is possible to search for and connect more than one device at a time.
If the detection fails for some reason, you should:
retry the detection (The Refresh button restarts the searching process. It becomes active when the searching process is over.)
continue to the troubleshooting section.